We, at Kairoh Garden, are more than just a local accommodation for people who stay in the beautiful country for a short or longer period of time. We also provide customized programs for groups who want to spend a special week or even weeks in The Gambia. The purpose of such a stay can be very diverse: gaining learning experiences on various themes, offering inspiration to special professional groups, organizing knowledge and experience exchange, and much more. This gives an extra boost to the development of the group and it provides a further frame of reference for further cooperation, much more than if the guests were to stay in the tourist area of The Gambia.
Such a week is compiled in close consultation with the visiting organization. Based on the (learning) goals and themes, we organise meetings, conferences, project visits and (cultural) activities. We use the qualities of the visiting organizations so that it really becomes a week of their own. We start from co-creation and use our ideas, insights, experiences, and networks to develop activities. And, of course, we take care of the logistics, such as transport and accommodation.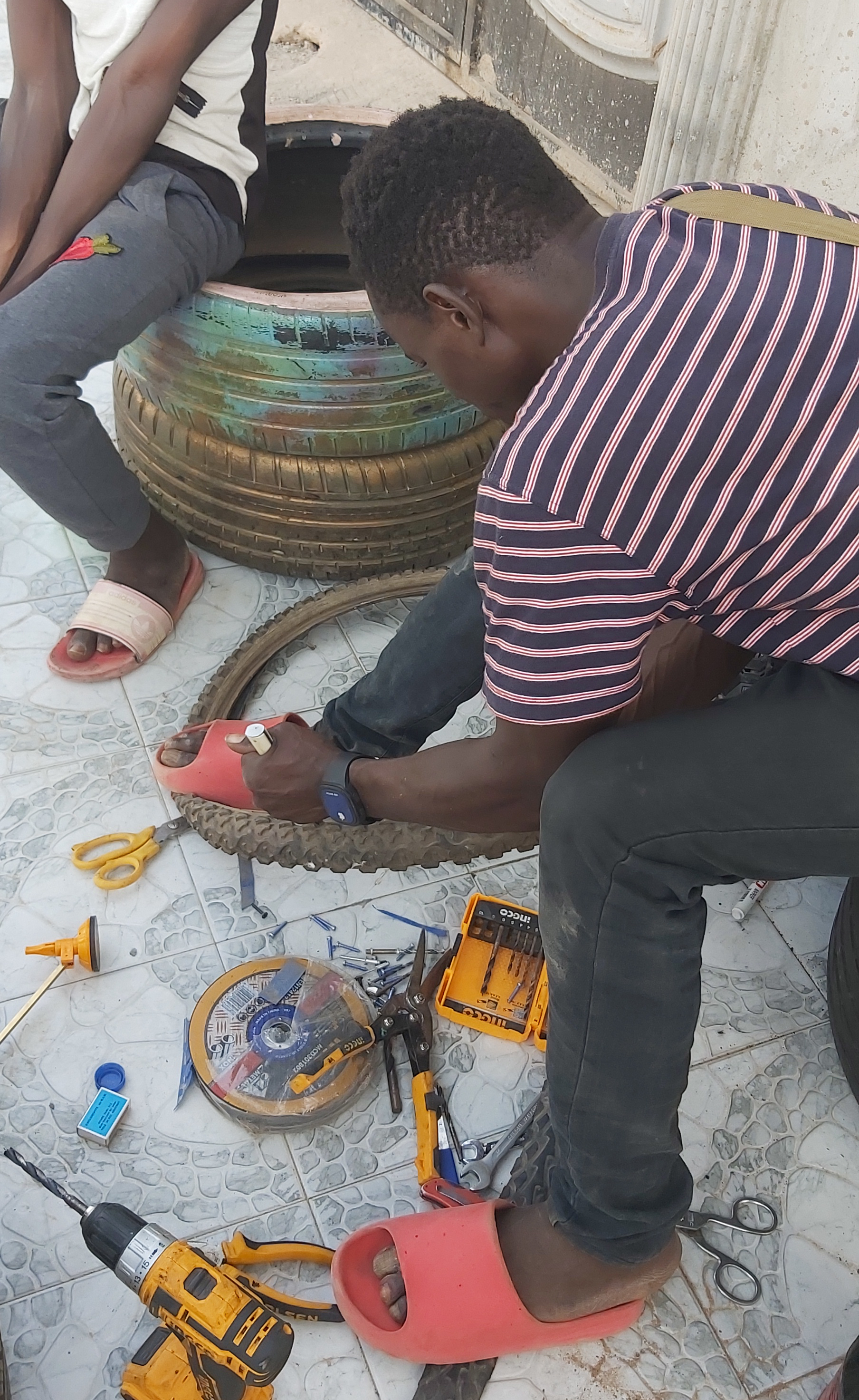 ---
Examples of tailormade programs
Personal Leadership Development
Together with the Dutch organization Newshoestoday, we organized a week for the part-time MBA students of TiasNimbas (business school University of Tilburg) for three years. Every year, the students selected a theme that was of interest to them. For example, we have organized weeks around education, microcredit and agriculture. The students start in Tanjeh and travel then to Kuntaur where most of the week is spent working on projects and personal learning activities. This process has recently also been offered as an open registration.
Inspirational week Philosophical Education
For a large school community in Zeeland, The Netherlands, weeks were organized in which primary school principals and teachers were inspired by the way in which various religions and tribes with their own values and traditions live, work, learn, and live together.
Celebration and professional exchange
For a management consultancy firm that wanted to celebrate their 20th anniversary in a special way, we designed a week in which celebrating, commemorating, and professional knowledge exchange were the common thread. The central theme was leadership and leadership development. We organized meetings with various types of Gambian managers and set up a round table conference with fellow institutions in The Gambia in which mutual exchange of knowledge was central. A program has been set up for the office's administrative unit for 20 Gambian children on career choices: excursions followed by incorporation of experiences in art, sports, and games programs.
Family travel
Three families, six adults and eight children between the ages of 8 and 15 asked us if we could make a fun and exciting trip for 10 days in The Gambia. We did that and enjoyed it very much. The children spent a day in a Gambian school, while the parents spent a day out with a Gambian man or woman. We also went to the interior where we organized various meetings and activities for this diverse group.